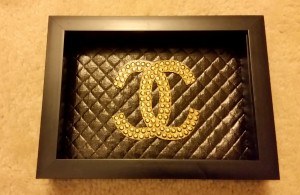 This month, in honor of Gabrielle "Coco" Chanel (born: August 19, 1883 died: January 10, 1971), I wrote a Celebration Post about the famous French fashion designer.  In Part One of a two part series I discuss her personal and professional life in which she changed what women had been previously wearing.  As a result of my research in writing the post, I decided to create a Chanel-inspired Shadowbox.  I made two variations of the shadowbox; one a traditional Chanel style version and a second one that was more personalized using the first initial of my daughter's name.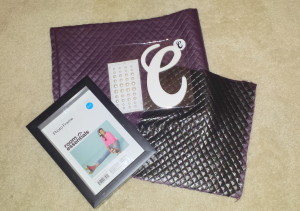 Chanel-Inspired Shadowbox – supplies
Shadowbox frame, size will be determined by the size of letters used
Letters, version #1 uses the traditional double C that mimics the Chanel logo and version #2 uses the first initial of my daughter's name, which happens to be a C
Quilted fabric, used to mimic a classic Chanel purse.  Craft note: while shopping in my local craft stores I could not find black quilted leather fabric but I did find a dark purple one, so I decided to use black paint to cover the purple color and it turned out great!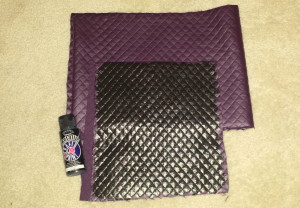 Pearls, version #2 used pearls stickers
Glue gun, glue sticks
(Optional) gold or white paint
Chanel-Inspired Shadowbox – instructions  
Disassemble the shadowbox, remove glass and frame backing and keep to cardboard backing to use later.
Cut a piece of quilted leather fabric to fit the size of the selected shadowbox. Craft tip: Wrap the fabric around a piece of strong cardboard to create a more solid and stable surface.
Attach the initial to the quilted fabric.  Craft note: in version #1 the gold initials used had a self-sticking back and in version #2 I attached the white initial that I used with a glue gun and glue stick.
(Optional ideas: Use pearls to embellish the display.  Version #1 – the edge of the fabric surrounding the frame could have a string of pearls attached to further enhance the "Chanel" look (I opted not to add the pearls).  Version #2 – I add self-stick pearls attached to the white initial.
Re-assemble the shadowbox, replace glass and frame backing.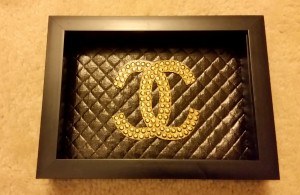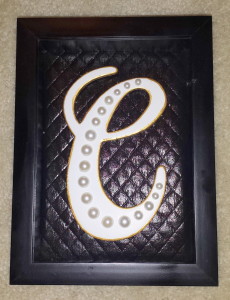 For more information about the personal and professional life of  Coco Chanel,
please click on the link to Coco Chanel (Part One)