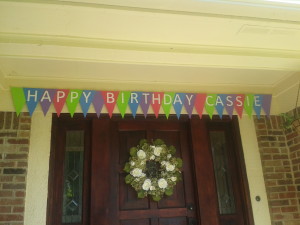 Over the years I have planned many birthday parties for my children.  I've enjoyed the entire planning process from deciding on a theme, to shopping for invitations and party supplies, to creating party decorations, special party favors and gift bags, to deciding on what type of birthday cakes.  When I was a single Mom and planning my son's birthday parties I purchased mostly store bought items for their convenience and held most of the parties at pizza places or park venues.  With my daughter's birthday parties I was able to create most of the decorations and have most of the parties at our house.  Either way, during the planning process there are a lot of decisions to be made concerning a children's birthday party, like the date, location, budget.  Most blogs give ideas about specific theme parties, but I'm going to talk about the process involved and give some tips and suggestions.
Theme/Decorations
When deciding on themes there are a lot of different choices, but try to think of ideas to personalize the theme in some unique and different ways to make it special for your children.  After a theme is determined the next step is setting a reasonable budget.  With the cost of children's birthday parties being so expensive, my idea is to keep the budget from getting out of control by creating the party decorations myself or if I do purchase party items I make sure they can be recycled or re-purposed after the party.
As an example, for our daughter's fourth birthday party we decided on an Ariel theme, her favorite Disney character.  We could have gone crazy with mass produced Ariel items from the party supply store but instead I made most of the decorations with seashells.  There was a seashell front door wreath to welcome the guests, a hallway column decorated with inexpensive ocean netting covered with more seashells, and a seashell "rose" arrangement for the buffet table.  I know these decorations sound unusual for an Ariel party but I was able to recycle and repurpose these items after the party.  (Check out how I recycled the seashell "rose" arrangement in this month's post, Floral Arrangements)   For the other Ariel party decorations, our family room fireplace mantel was decorated with an Ariel doll and Sebastian, Flounder and Scuttle stuffed toys.  To add a personal element, I framed two photos of our daughter taken with Ariel on our visits to Disneyland and also two autographed Ariel photos signed by Jodi Benson, the voice of Ariel.  Our daughter played with all the Ariel items for years after the party and the framed photos and autographed pictures are now displayed in our home.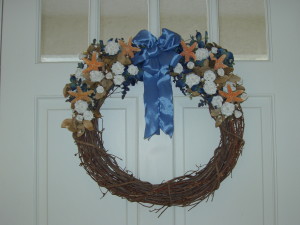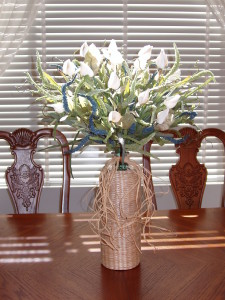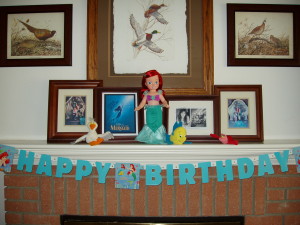 Another example of keeping party costs within budget are the decorations we used for our daughter's Ladybug theme sixth birthday party.  I found several inexpensive small stuffed ladybugs from the dollar store that I hung from the kitchen chandelier over the buffet table, inexpensive lady bug masks also purchased at the dollar store were used as decorations and foam/paper/letter stickers were used to create a Happy Birthday banner.  With all these low cost items we were able to keep within our budget.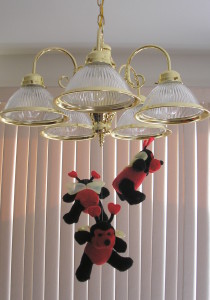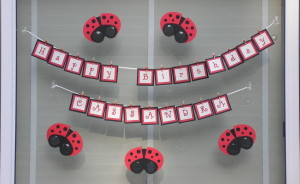 In keeping with the idea of creating the party decorations, the scrapbook aisle of the local craft store is an excellent source for solid and pattern paper.  Also in the craft store there is a wide selection of foam colors to make birthday banners and signs.  For a seventh birthday animal theme party, I used several different animal print papers to make a Happy Birthday banner and another sign that said "the Jones Safari Headquarters" that we put on our backyard wooden swing set/fort.  Another example, for an eighth birthday princess sleepover party, I made a "The Royal Bedroom" sign leading down to our basement where the girls were spending the night.  For a ninth birthday Littlest Pet Shop party, which was another sleepover party, I made a "Pet Den" sign for her bedroom and on our front door I added a welcome sign and enlarged copies of Littlest Pet Shop animals tucked into our front door wreath.  For a twelfth cupcake theme birthday party, I made a Happy Birthday banner out of several bright colored foam pendents and white foam letters.  After the party, this banner was stored away in our basement waiting to be recycled and used again for another party.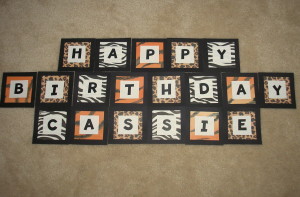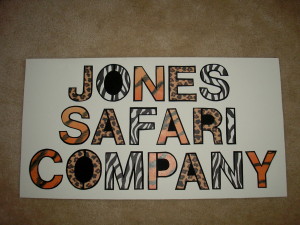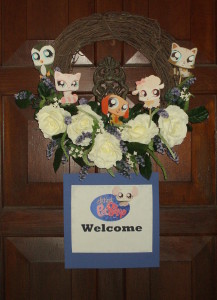 Food and Birthday Cakes
When planning your child's birthday party try to keep the food menu limited to easy to make and simple to serve foods.  Years ago, we had two different birthday parties for my son's at our local Chuck E. Cheese Pizza restaurant.  It was so easy because the food and entertainment were all provided by the restaurant and the best part was that there was no clean-up afterwards.  Check other local venues with activities like miniature golf, bowling, aquatic parks and movie theaters   These are some fun ideas if you are looking for an easy and simple party and the entertainment can easily be provided by the venue.
When having a child's birthday party at your home consider ordering a pizza delivery or a 4-6 foot long sandwich for a local sandwich shop.  Add some drinks like soda, juice or bottled water, serve some simple snacks like vegetables/dip and maybe a salad and don't forget the birthday cake for an easy to serve party menu.
Birthday cakes are such an important part of the birthday celebration and we have such a fun time coming up with ideas to fit the theme for each party.  For our daughter's Ariel party we had a birthday cake that was frosted to look like a sandcastle with seashells scattered around the base of the cake.  For her Ladybug party we had a birthday cake with a Boyd's Bear Ladybug figurine on top and it was decorated with leaves and more ladybugs.  For her animal themed birthday my husband baked, frosted and decorated a large green snake cake, the kids really like that one!  For our daughter's first sleepover party, my husband made a really fun birthday cake.  It was made to look like the girls were sleeping in a cute pink bed.  Twinkies were used to make the sleeping girls who had their heads on marshmallow pillows.  The girls loved this cake!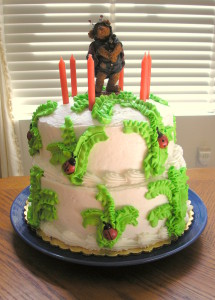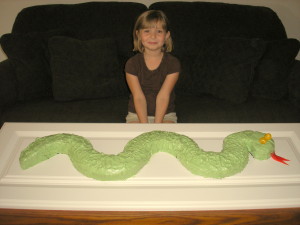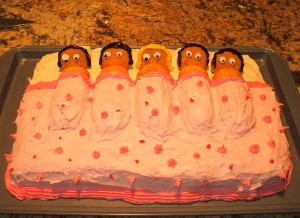 There is so much information, ideas and suggestions for children's birthday parties that I have to divide it into two different posts.  Please check out the Birthday Party (Part Two) post about birthday activities/entertainment, gift bags, etc.