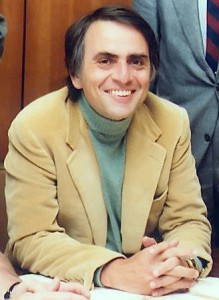 As you may have realized by now, Barbara is extremely organized.  As she was going over topics for her blog last month she noticed that November 9th was Carl Sagan's birthday.  I only know a little about him and begged Barbara to let me write this post so I could get to know more about this American icon.
Carl was born in Brooklyn, NY on November 9th, 1934 and died December 20th, 1996.  By all reports he was an inquisitive child with an interest in space from a very early age.  Key to his early development were a trip to the World's Fair in 1939 and his parents providing him with both a sense of wonder and skepticism.  His family moved to New Jersey in 1948 and he graduated from Rahway High School in 1951.  He attended the University of Chicago where he earned degrees in physics, astronomy and astrophysics.  While there he also worked with notable scientists such as Gerard Kuiper and Melvin Calvin.  After college he was one of the first groups of Miller Fellows at the University, a fellowship that is only awarded to eight to ten of the most promising scientists each year.
After his 3 year Miller Fellowship he worked at the Smithsonian Astrophysical Observatory before lecturing and researching at Harvard.  When he did not receive tenure at Harvard he went to Cornell University where he became a full professor in 1971 and where he became the director of the Center for Radiophysics and Space Research.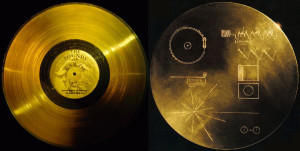 Being one of the brightest minds in the country and passionate about space, Sagan worked with the US Space program from its beginning.  Among his many contributions to the space program were the messages included in the Pioneer and Voyager missions.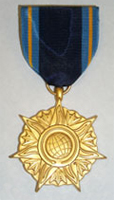 Sagan also supported the search for extraterrestrial life, lobbied to get funding for and was on the board of Trustees of the SETI Institute,  an organization where signals from radio telescopes are searched for signs of intelligent life.  You can help with this search by signing up for Seti@home and letting your computer process signals while your computer is sleeping!  He also helped write the message aimed at informing potential aliens about earth sent out by the Arecibo radio telescope on November 16, 1974.  In addition, he "co-founded The Planetary Society, the largest space-interest group in the world, with over 100,000 members in more than 149 countries, and was a member of the SETI Institute Board of Trustees. Sagan served as Chairman of the Division for Planetary Science of the American Astronomical Society, as President of the Planetology Section of the American Geophysical Union, and as Chairman of the Astronomy Section of the American Association for the Advancement of Science (AAAS)." [Wikipedia]  He won many, many awards and honors over his life including the NASA Distinguished Public Service Medal, A Pulitzer prize for General Non-Fiction, the Oersted Medal and the National Academy of Sciences Public Welfare Medal.
Despite his tremendous scientific and academic achievements, Carl Sagan was best at, and is most known for his ability to popularize complex scientific concepts.  He wrote a number of bestselling books including "Cosmos" and the fiction work "Contact" which was made into a major motion picture.  Cosmos was turned into a 13 part PBS program which was watched by over 500 million people in 60 countries.  This series won both a Peabody award and an Emmy.
I'm glad Barbara let me research and write about Carl.  He is the kind of person the scientific community needs around to help people understand what they do and keep interest in research alive.  I wish I could have gotten to know him in person, but at least we have his books and television programs to inspire us.  Thanks for reading and if you want to help with any scientific research check out Seti@home or the Galaxy Zoo.
Sincerely,
Jeff Jones